it's been soooo long since the last time I uploaded Music Station xD I'm so excited about this episode that I feel like I should share this for people who haven't watched this episode ^^
MQ, 640x480 pixel but it's better than nothing :(
Koda Kumi - Lick Me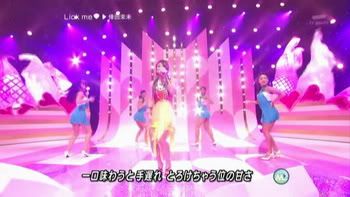 download
32MB
Tegomass - Tanabata Matsuri
download
37MB
I made a mistake when renaming the file,
the title should be Tanabata Matsuri :) not Tanabata no Uta xD
please forgive as I was renaming the file while listening to Tegomass no Uta album xD
Perfume - I still love U
download
33MB
they got to make Kashiyuka-chan wear a longer skirt next time :(
I could see her underwear a few times when they were performing
Yajima Biyoushitsu - Hamagari BOMBER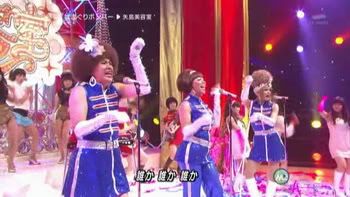 download
44MB
thanks to them I laughed a lot when watching this whole episode,
yes they appear in almost every interval that they make fun of almost everything LOL
Strawberry can't event memorize Tamori's name properly
Nishino Kana - Kimi ni Aitakunaru Kara
download
33MB
intro + talk
oh yay, finally!! Kana-chan becomes a YOUNG GUN!
I've been waiting for her to appear on MS :D
Koike Teppei - Kimi Dake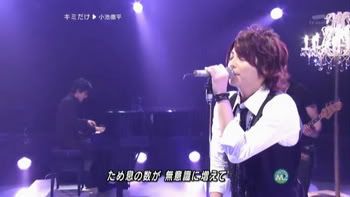 download
31MB
Teppei is now an adult that he put the word "Aishiteru"
in this song, which he has never done before in WaT songs :)
ORANGE RANGE - Hitomi no Saki ni
download
34MB
credit:
KMC
cut & reuploaded by me